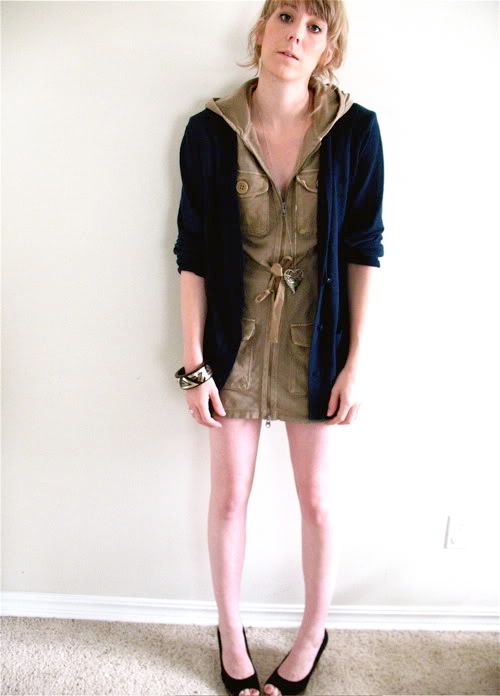 I found this little GAP romper mini dress at a thrift store and have loved finding ways to pair it with things- leggings and tights or wearing it open over floral mini dresses...
That's the amazing thing about thrift stores. If I had walked by this jumper on display in the GAP storefront window in the mall, I would've thought "eh.. that could be cute!" and kept right on walking. Because you can't EXPERIMENT with things that have $60+ price tags on them. (Well, at least I can't!) But when you can find something like this with a $3 price on it, it allows you to step outside of your fashion box more often and try things that you never thought you would have. I could NEVER have found my own 'style' if I hadn't stumbled into a thrift store in my early high school years- because everything in the 'affordable' chain stores (And, as a youngster,
affordable
is pretty much the only option, no?) is so generic and so...cookie-cutter. There's no room for creativity and quirkiness in those places.
So, thrift stores of the world- I SALUTE YOU!
hehe.