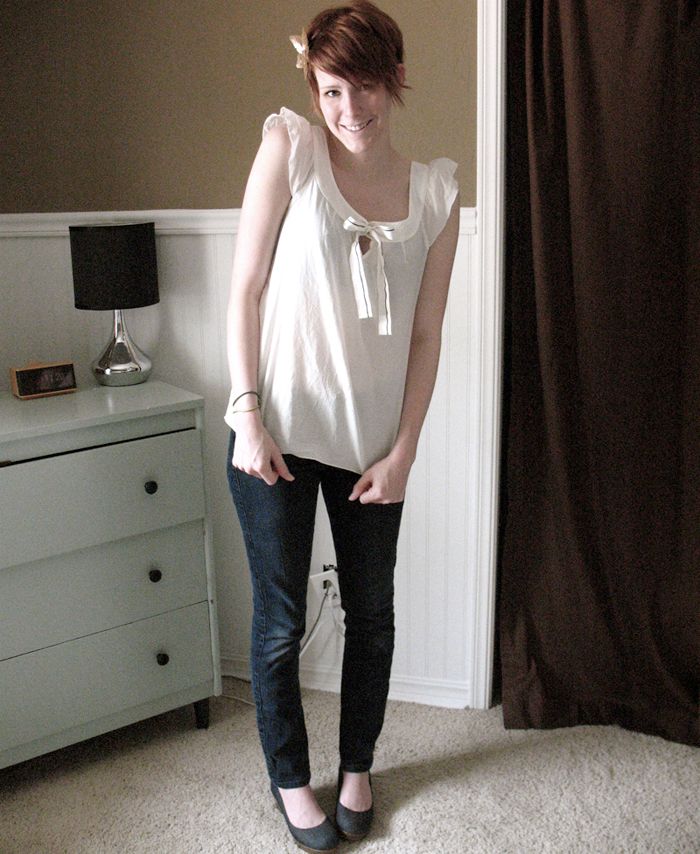 This is what I wore today. Did I forget to mention on here that I chopped off all my hair and dyed it dark?
I totally did!
And I absolutely LOVE it. More than I can even say.
Anywho- this was the first time I wore shoes with any sort of height to them since having the baby. Something about postpartum bodies and heels don't mix. I got these cute denim wedges from a thrift store. They're by American Eagle and they'd never been worn! Score!
jeans: Levis
top: GAP (thrifted)