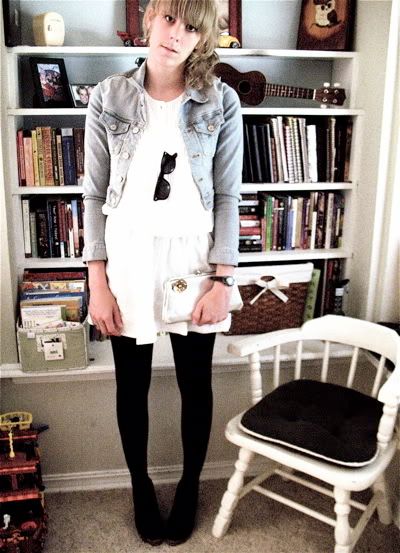 I went to the mall this morning with my son to look for sunglasses for him, and we found some KILLER mini Wayfarers for him at The Children's Place for three dollars! (Now we have matchy-matchy glasses.)
Photos to come soon...
Jacket, Vintage DKNY Linen dress, Clutch, tights, and shoes- Thrifted.
My Wayfarer Sunglasses- Target