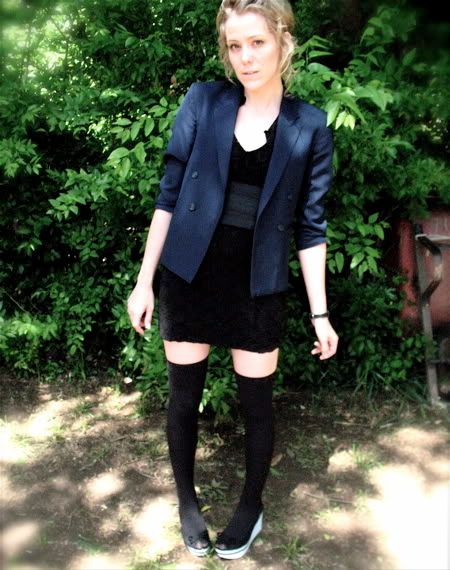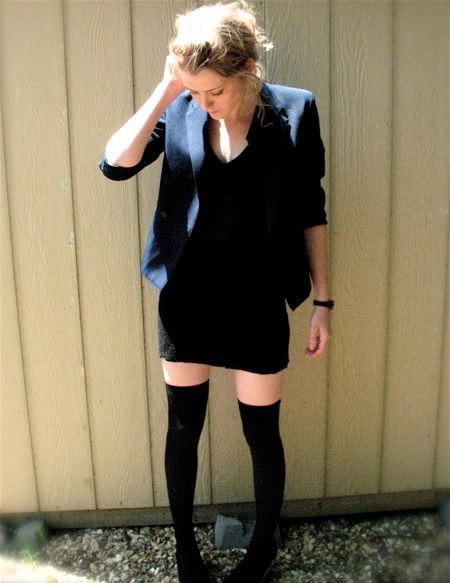 It is beautiful outside today.
I did some gardening earlier this morning, and after this I may change into my new bathing suit and get a little bit of sun. I'm going to an art show later tonight, where I will get to hear my hubby play his viola, which is pretty much the hottest hotness ever hotted. I can't wait.
Blazer- Vintage boy's
Dress- From... some little boutique store in San Luis Obispo, CA. I cut it short.
Stockings- DKNY
Shoes- Report
Cummerbund- Vintage